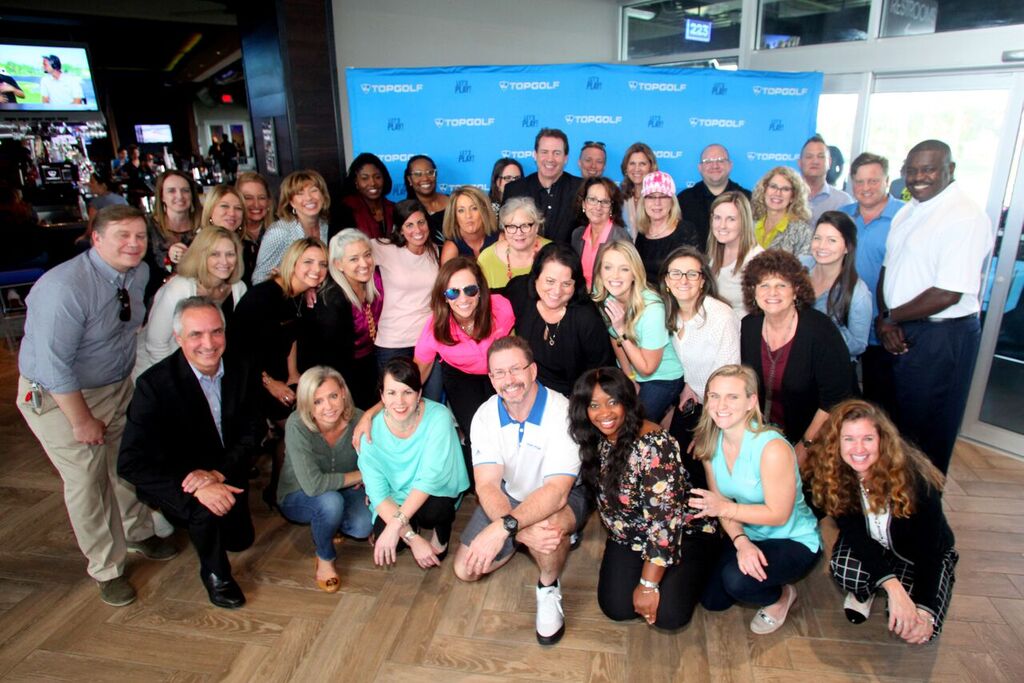 Rosen Hotels & Resorts in Orlando Reminds Companies of Importance of In-Person Meetings for Global Meetings Industry Day, April 12
ORLANDO (April 11, 2018) – It is an industry that contributes more to the U.S. national Gross Domestic Product than the air transportation, motion picture, sound recording, performing arts and spectator sport industries; an economic engine, creating hundreds of thousands of jobs and billions of dollars in revenue. It is the meetings industry, and one of its leaders, Rosen Hotels & Resorts in Orlando, is helping highlight the industry's positive community impact for the annual MPI Global Meetings Industry Day (GMID), celebrated April 12, 2018.
Business meetings, conferences, conventions, trade shows and events play a critical role in connecting people and driving positive results for both business and economy. Often the industry's impact goes unnoticed, but the value is unmistakable.
A recent Economic Significance Study (ESS), conducted by Oxford Economics, found that companies that invested more in business travel during the economic downturn grew the fastest. It has been shown to create deeper business relationships, drive positive business outcomes and build strong communities.
As Florida's largest independently-owned hotel company, Rosen Hotels & Resorts has the unique ability to leverage its independent status and financial freedom to better serve those meetings needs of businesses at its three award-winning Orlando convention hotels – 1501-room Rosen Shingle Creek, 1334-room Rosen Centre and 800-room Rosen Plaza, which when combined offer 700,000 sq. ft. of versatile meeting and event space. This attracts savvy meeting planners, which helps Rosen Hotels provide more local jobs and generate more opportunities for charitable and community endeavors.
"Face-to-face meetings more effectively capture the attention of the participants, inspire positive emotional climates and drive collaboration by building meaningful business relationships," said Leslie Menichini, VP of Sales & Marketing, Rosen Shingle Creek, ideally located in the heart of Orlando's meetings and tourist district. "Personal relationships are at the core of every business decision and the ability to build those relationships in person is the foundation for success in life. This type of personal touch is at the core of the Rosen DifferenceⓇRosen DifferenceⓇ. We meet with our planners, we talk with our guests, and we empower our associates to provide on-the-spot solutions. We make it our business to create the perfect environment for our guests to do what they came to do – their business."
According to the Oxford Economics study, every dollar invested in business travel creates $9.50 in new revenue and business travelers reported they were twice as likely to convert a prospect to a customer with an in-person meeting than without one. They also create a shared sense of missions and purpose among organizations. Meetings foster empathy across organizational lines and create a camaraderie that positions an organization for success. This can help drive positive business outcomes: delivering profits, winning new accounts, promoting education and allowing colleagues to come together to innovate and achieve results.
"There is no denying the power of the in-person meeting, " said Todd Frappier, Director of Sales & Marketing, Rosen Centre. "Rosen Plaza, Rosen Centre and Rosen Shingle Creek collectively host thousands of conferences, trade shows, events and other meetings each year. We have an incredible number of future multi-year commitments because in-person meetings continue to demonstrate results."
Outside of the results driven by business meetings, the events and meetings industry creates hundreds of thousands of jobs, generates billions of dollars in revenue and supports communities across the globe. Hosting an event, convention or trade show stimulates a region's economy by bringing in new visitors who contribute new revenue to the destination.
However, probably one of the most personally impactful and heaviest-felt influences of the meetings industry is its effect on an area's employment. Tourism Economics, a division of Oxford Economics, found that the U.S. meetings industry represented 5.9 million jobs in 2016, supporting more direct employment than many other large manufacturing sectors.
"Our three convention hotels provide such versatility among our total of 700,000 sq. ft. of meeting and event space, hosting meetings of all sizes and types throughout the year. Because of this, our associates are assured work on a more consistent basis and we have been able to keep thousands of people employed for a very long time," said Victoria Hall, Director Sales & Marketing, Rosen Plaza, who, along with sister property Rosen Centre, is connected to the Orange County Convention Center.
Those types of economic benefits also become reciprocal for the industry itself. Take, for example, Rosen Hotels & Resorts' unprecedented associate longevity. The company's turnover rate is in the low teens, as compared to the industry's rate of 74% (based on the most recent US Bureau of Labor statistics). Its experienced associates are invested in the company and in turn, invested in each hotel guest. Associates are empowered to handle requests quickly and efficiently, creating a better experience for the in-person meeting guest.
Most importantly, said Harris Rosen, the hotels' namesake founder and COO, is how in-person meetings create an opportunity for the meetings professionals to give back to the community, outside the industry.
"In-person meetings are important for business and building relationships, but they also allow us to do philanthropic work through The Harris Rosen Foundation, and help businesses incorporate charitable elements into their own events. The potential local and global impact of a single meeting extends far beyond a business transaction. It could change a life of someone in Orlando or halfway across the world," said Rosen.
Rosen Hotels & Resorts
Rosen Hotels & Resorts features a collection of nine Orlando-area hotels comprising six leisure and three convention hotels – the 1501-room Rosen Shingle Creek, 1334-room Rosen Centre and 800-room Rosen Plaza. Combined the three award-winning convention hotels provide 3,635 luxurious guestrooms including suites and 700,000 sq. ft. of versatile meeting and event space. Meeting and event planners appreciate the Rosen DifferenceⓇRosen DifferenceⓇ, offering the collection's exceptional service standard, flexibility in planning and on-site requests and a diverse and versatile slate of indoor and outdoor spaces that allows them the ability to use the hotels as a canvas to create any kind of meeting they desire. For more information, visit RosenHotels.com.