Celebrate 45 years of meetings excellence with us!
For our 45th sapphire anniversary, we are adding a new celebratory incentive option for you to choose from, noted in blue below. You can also enter to win a sapphire necklace.
Credit on net catering revenue
IT discounts
Audiovisual discounts
Select restaurants discounts
Spa and golf discounts (on-site)
Complimentary coffee and snacks for staff
Signing bonus starting at $5,000
Board retreats discounts at Brad Brewer Academy (on-site)
Assistance with CSR
Complimentary champagne and cheese reception ⬖
* Offers based on program size and availability over hot dates. Subject to change. New business only. Not valid with any other discounts or promotions. All discounts/credits exclude tax, service charge, gratuity, spa packages, rigging, electrical, and merchandise. After signing, all credit on catering and signing bonuses are back to master account. Discounts on IT and A/V are through the in-house provider and on pre-ordered items only. Signing bonuses available for new business. Leads received between today and December 30, 2019. Leads must meet a minimum of 250 room nights and a designated minimum of Food and Beverage contribution. Other restrictions may apply.
Win a Sapphire Necklace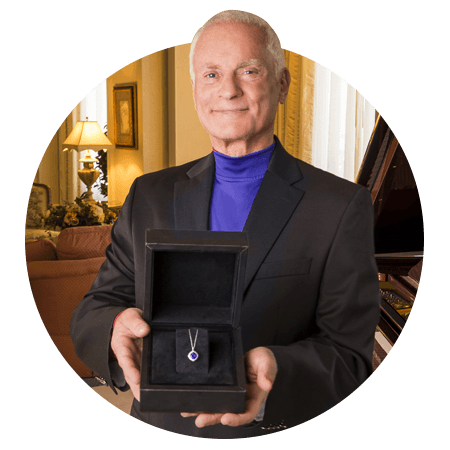 We are celebrating our 45th anniversary by giving away a sapphire necklace to one lucky friend of Rosen Hotels & Resorts. Sapphires are the commemorative stone for 45th anniversaries and are associated with joy, wisdom, love, commitment and prosperity, a fitting tribute to commemorate this milestone for our hotels. Join in the fun by submitting your entry to win (form below). Good luck!