The OCCC brings over 200 events and three billion dollars to the area each year. With 2.1 million square feet of convention space, it comes in as one of the largest convention spaces in America.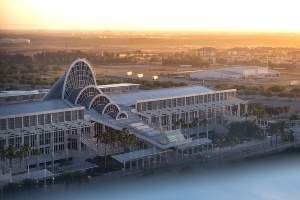 With fall being an especially busy season for exhibits, the Orange County Convention Center will be seeing many big things in September. Here are a few of the events to get excited for: 
Surf Expo
The twice-annual Surf Expo is riding into town on September 7-9 with over 775 exhibits in tow. Industry buyers from all over the country will be in attendance to learn about an array of new surf lifestyle products. 
As the longest-running board sports and beach style tradeshow in the world, it boasts exhibits like learning labs, fashion shows, and live presentations from surf brands adored by millions.  
This marketplace is only available to vendors or buyers and is unfortunately not open to the public, so registration is required to attend. 
FIRE23 Conference 
For those wanting to devote their weekend to spreading the gospel, FIRE23 is a religious revival conference put on by CFAN (Christ for All Nations) at the Linda Chapin theatre located within the Orange County Convention Center. 
The event has revealed seven keynote speakers and worship leaders so far, with more announcements to be made soon.  
This celebration of God is also taking place on September 7– 9, but will be held in a different concourse than Surf Expo. 
Ace Hardware Fall 2023 Convention
Ace is the place and September 19 through 21 are the dates! The Ace Hardware Fall 2023 convention gives franchisees the opportunity to network with key vendors, learn about cutting edge products, and work alongside other business professionals to effectively increase their profit margin.   
Founded in 1924, Ace is an American hardware retailer that has grown exponentially over the years, with franchises popping up all over the nation. To put its growth into perspective, the 2022 fiscal year saw revenues of a record $9.2 billion, an increase of $575.6 million from FY21. 
Their twice-annual, private conventions see over 10,000 attendees each, with their Spring 2023 convention seeing a record-breaking 12,000. Orlando is expecting just as big of a turnout, if not even bigger. 
Grace Hopper Celebration
Remembering the life of Rear Admiral Grace Hopper, who was a computer scientist for the US Navy and one of the first women to receive a doctorate degree in mathematics, the celebration is a great networking opportunity and mentoring event for women and non-binaries in the tech industry.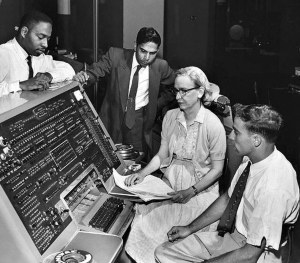 The Grace Hopper Celebration will be held at the Orange County Convention Center September 26 – 29, 2023. 
The annual celebration presents prestigious awards such as the Technical Leadership Abie Award, an esteemed accolade that recognizes a woman or non-binary for spearheading a project or developing a product in tech. 
Complete Orange County Convention Center September Calendar
As details emerge for these September conventions, you'll be able to find out more information on the OCCC website. Until then, here is a complete list of every event happening in September, along with their dates and locations: 
Surf Expo 2023
September 7 – 9, North/South Building 
Molson Coors Distributors Convention
September 11 –13, West Building 
Light the Fire Again (FIRE23)
September 7 – 9, West Building 
Ace Hardware Corporation 2023 Fall
September 19 – 21, North/South Building 
Florida Fit Expo 2023
September 16, West Building 
FLVS Professional Learning Conference
September 18 – 21, West Building 
Grace Hopper Celebration 2023
September 26 – 29, West Building 
Tips for Attending Your First Convention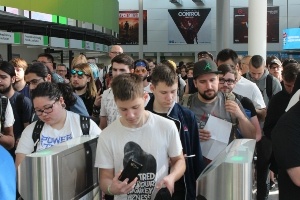 For a lot of people, the Orange County Convention Center is where they experience their first ever convention. Navigating one's first time can be overwhelming and confusing, so it's best to show up prepared. 
The first and most important tip is to do your research beforehand. Take trade shows like Surf Expo for example – with over 775 exhibits, you'll want to do your research on which ones you can benefit most from, since it's nearly impossible to see everything. 
Once you do your research, it's much easier to plan your day accordingly, which we also highly recommend you do.  
Planning out an entire convention day is tedious, but it's important to at least have an itinerary of things you want to get done and a schedule of when those things are happening. 
After you've done your planning, and you've finally made it to your first convention, it's now time to explore, network, and learn.  
We encourage you to take full advantage of your time by meeting as many people as you can, and absorbing everything each exhibit has to offer. If you prioritize your time, and go in with even a rough plan, your first convention experience will be a great one. 
Stay Close to the Action at Rosen Shingle Creek
Rosen Shingle Creek offers a luxurious stay close to the OCCC. Not only that, but it is also located minutes away from major attractions in Orlando such as Universal, I-Drive, and Icon Park.