The Orange County Convention Center (OCCC) hosts a huge lineup of conferences in October 2023. If you're attending one of these Orlando events, stay close to the action in a hotel room at Rosen Shingle Creek.  
Orlando Home and Garden Show  
An annual event that showcases the latest trend and products in the home improvement landscape, Orlando Home and Garden Show brings homeowners, industry experts, and vendors together to explore innovative ideas for home projects.   
From landscaping inspirations to home renovation tips, the show takes place on October 6 and 8, and offers a comprehensive experience for visitors looking to enhance their living space.   
Jurassic Quest
Life finds a way, right? Jurassic Quest is an interactive and family-friendly event that brings the prehistoric world of dinosaurs to life. Explore life-sized animatronic dinosaurs, participate in dino-themed activities and games, ride some of the extinct creatures, and meet baby carnivores!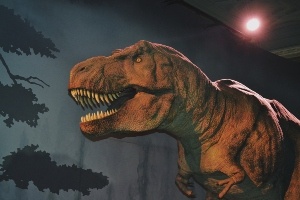 The event offers an educational and thrilling experience for all ages, combining entertainment with paleontological knowledge in a thrilling adventure through the age of dinosaurs.   
Jurassic Quest runs October 20 – 22 with Rosen Shingle Creek offering rooms for this time.   
The Florida Bridal & Wedding Expo 
The Florida Bridal Expo is an enchanting affair where love and creativity converge. Engaged couples are invited to immerse themselves in a world of wedding wonder, as they discover an array of stunning gowns, artistic floral arrangements, captivating photography styles, and delectable culinary delights.   
With the opportunity to connect with passionate wedding professionals, this magical event promises to be a delightful journey of inspiration and personalized planning, turning dreams into cherished memories on the most special day of the attendees' lives.   
Although there is so much to do and see at The Florida Bridal & Wedding Expo, this is a one-day event on October 22. We strongly suggest  reading about the vendors and prioritizing your time.   
Get a free Florida Bridal & Wedding Expo passes here. Otherwise, entry costs $10 at the door on the day of the event. 
American Association of Pharmaceutical Scientists – PharmSci360
The American Association of Pharmaceutical Scientists (AAPS) hosts a prestigious and scholarly gathering by the name of PharmSci360, where pharmaceutical experts and scientists convene to exchange cutting-edge research and advancements in the field.   
This event, October 22  – 25, provides a place for in-depth discussions on the latest drug development methodologies, innovative technologies, and emerging trends in pharmaceutical sciences.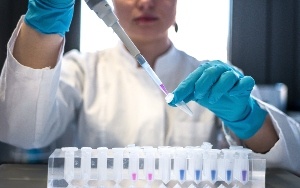 Attendees will be enriched by engaging presentations, poster sessions, and networking opportunities and will in turn contribute to continual progress and excellence in pharmaceutical research and development.  
Full October Orange County Convention Center Line-up
Aside from the highlight events above, October at the OCCC is filled with noteworthy events.  
Here is a complete line-up, including dates and locations:   
Orlando Condo & HOA 
October 3, West Building  
American Dental Association 2023 SMILECON
October 5 – 7, North/South Building  
Orlando Home & Garden
October 6 – 8, West Building  
APTA TRANSform Conference & Expo 2023
October 9 – 11, West Building  
2023 FL Symphony You
October 15, West Building  
National Community Pharmacists Association
October 15 – 17, West Building  
AMRP Annual Meeting
October 17 – 18, West Building  
OFFPRICE
October 17 – 18, West Building  
Florida Association 
October 19 – 20, West Building  
ACN 2023 Convention
October 20 – 22, South Concourse  
Florida School Nutri
October 20 – 21, West Building  
Jurassic Quest 2023
October 20 – 22, West Building  
ASH Dance Convention
October 21 – 22, South Concourse 
Florida Bridal and Wedding Expo
 
October 22, West Building 
NACAC National Colle
 
October 22, West Building 
American Association of Pharmaceutical Scientists 2023
 
October 23 – 25, West Building 
AEE World 2023
 
October 25 – 26, South Concourse 
NFMT Orlando 2023
 
October 25 – 16, West Building 
United States Fencing Association 2023
 
October 26 – 29, West Buidling 
Stay Close to the Action at Rosen Shingle Creek 
If you're coming in from out of town for any of these events, Rosen Shingle Creek offers a luxurious stay close to the OCCC. Not only that, but it is also located minutes away from major attractions in Orlando such as Universal, I-Drive, and Icon Park