Each month, the Orange County Convention Center (OCCC) hosts renowned conferences, expos, and sporting events.
Here's what is coming to the Orlando event space in May 2023.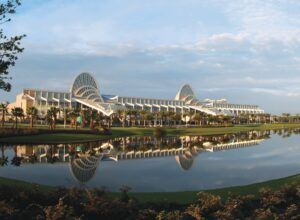 Design 2-Part Show
Design 2-Part Show is returning to Florida for the first time in 11 years.
The trade show attracts engineers, designers, and purchasing professionals. They can meet with over 140 suppliers and manufacturers at the free event. These exhibitors will showcase products like die castings, rubber tubing, gaskets, and CAD software. Attendees are encouraged to bring blueprints or sample parts as a conversation starter.
The show takes place at the OCCC from May 2 – 3.
International Leadership Summit
Between May 4 – 6, entrepreneurs will flock to the OCCC for the International Leadership Summit (ILS).
The faith-based professional development event is organized by T.D. Jakes Ministries. Among the summit's accomplished speakers will be clergy, CEOs, and life coaches, plus T.D. Jakes himself. They'll explore how faith guides their lives and offer advice to attendees.
The ILS will also feature a concert by chart-topping gospel artist Kathy Taylor.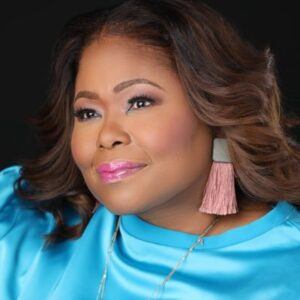 Admission to the International Leadership Summit starts at $250. Discounts are available for groups of 10 or more.
Central Florida Home Expo
There's no place like home, and there's no place like the Central Florida Home Expo.
The event is free and family friendly. It will feature 150 contractors, landscapers, and designers from all over. But it's not all business at the Home Expo. Attendees can also enjoy live entertainment and cooking demonstrations from chef Warren Caterson.
Enjoy the Central Florida Home Expo at the Orange County Convention Center from May 6 – 7.
National Private Truck Council (NPTC) Annual Conference and Exhibition
From May 7 – 9, CDL drivers and fleet managers will meet at the OCCC. While in Orlando, they'll discuss how to keep their industry trucking along.
Guests can network and attend sessions on hot topics in trucking. Last year's sessions covered topics like self-driving vehicles, fuel efficiency, and the supply chain. The NPTC will also celebrate innovators and safety champions during an awards show.
Admission to the NPTC Annual Conference and Exhibition starts at $650 for NPTC members. Non-member admission starts at $1,105.
CSCCa National Conference
From May 8 – 10, the CSCCa National Conference will coach the coaches that inspire student athletes.
The event attracts strength and conditioning coaches from colleges around the country.
Some sessions will focus on training techniques for specific sports. General sessions cover subjects like teambuilding and supporting student athletes. Bill Foran, a training consultant for the Miami Heat, and rugby coach Dan Baker will deliver the keynotes.
Conference admission starts at $275 for CSCCa members and $400 for non-members.
RFID Journal Live
Between May 10 and 12, RFID pros will tag-team to put on the world's largest RFID technology event.
RFID Journal Live features tracks for various industries that use RFID tags, such as retail and healthcare. Regardless of track, attendees can enjoy informative sessions and meet with over 80 exhibitors. They can even take a crash course on installing RFID systems, then take their certification exam on-site at the OCCC.
The Orlando event's keynotes include leaders from Lockheed Martin, McDonald's, and the RFID Journal.
General admission to RFID Journal Live starts at $200.
Gadget Repair Expo
On May 11 and 12, electronics repair professionals will come together at the OCCC for the Gadget Repair Expo.
Through sales seminars and repair demos, attendees will learn how to grow their skillsets and businesses. The expo also features a soldering competition, networking mixers, and giveaways galore. Over $55,000 of event swag will be handed out.
Admission to the Gadget Repair Expo in Orlando starts at $99.
SAP Sapphire & ASUG Annual Conference
Annual business technology conference SAP Sapphire is headed to Orlando in 2023.
The event includes keynote speakers, networking events, and software demonstrations. Attendees will learn about supply chain resiliency, budgeting, and file storage — and how SAP's products can help.
The conference starts on May 15 with sessions for existing customers. The offerings on May 16 and 17 are for anyone interested in recent advances in business software.
To view pricing and register for the conference, create an SAP account.
NOBULL CrossFit Games Semifinals
CrossFitters from eastern North America will showcase their strength at the OCCC from May 18 – 21.
The NOBULL CrossFit Games Semifinals feature a variety of weightlifting and fitness challenges. The event is open to competitors 14 and over and includes individual and team events. The competition's winners will move on to the world finals in Madison, WI, later this year.
Registration for the NOBULL CrossFit Games Semifinals will open soon.
Stamp and Scrapbook Expo
From May 19 – 20, creatives from all over will head to Orlando for the Stamp and Scrapbook Expo.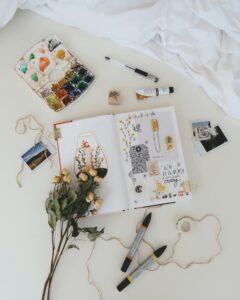 The kid-friendly event is the perfect place to buy scrapbook and craft supplies. Admission to the OCCC exhibition hall costs $10. For an additional fee, you can enter a table decorating contest or make fun gifts at a crafting station.
Even if you don't buy anything, you may not leave empty handed. The Stamp and Scrapbook Expo features loads of door prizes and other giveaways.
Food and Fun Beyond the Orange County Convention Center Walls
The OCCC is on International Drive, close to Orlando's top restaurants and attractions.
And no matter what brings you to the OCCC, you'll find plenty to do in your downtime. Follow up with new contacts over a glass of wine at Cooper's Hawk or tapas at Café Tu Tu Tango. Try out the techniques you learn at the CSCCa with a guest pass at the Rosen Aquatic and Fitness Center. End your day at one of the many great restaurants at Pointe Orlando.
Rosen Shingle Creek: Your Orlando Convention Hotel
Visiting the Orange County Convention Center in May 2023? Book a luxurious hotel room at Rosen Shingle Creek.
Our Orlando hotel is a short drive from the OCCC and other I-Drive attractions. And be sure to take a break from your event to enjoy our golf course, tennis courts, nature trail, and award-winning restaurants.