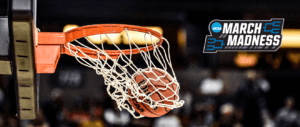 The NCAA Division I Men's Basketball Championship, also known as March Madness, is the pinnacle of college basketball.
The tournament consists of seven exciting elimination rounds in which 68 teams compete to be named national champion. March Madness 2023 will host games in 12 cities nationwide. The schedule includes first- and second-round matches at the Amway Center in Orlando.
Orlando March Madness Games
Six games will take place during the first and second rounds in Orlando as the competition bracket narrows.
Four games will be played on March 16 as part of the first round of competition. The winners of each first-round game will advance to play in second-round games at Amway Center on March 18.
The games promise to be highly competitive. That's because the winners of the second-round games will advance to the coveted Sweet Sixteen.
Get the Ultimate Fan Experience
Fans attending March Madness can upgrade their gameday experience for an additional fee. The NCAA Fan Experience pass includes a dedicated seat to watch the game, plus meet-and-greets with fan-favorite players. The pass also comes with appetizers and drinks to keep you fueled throughout the tournament.
An Official NCAA All-Access Experience pass puts you in the heart of the game. You'll enjoy courtside photo opportunities and a behind-the-scenes tour of March Madness at the Amway Center.
March Madness' Top Projected Contenders
March Madness brings together the best of the best in college basketball. However, during the tournament, it's anyone's game until the final buzzer. Some of the teams expected to go all the way this year include:
North Carolina – The Tar Heels competed for the national title last season. Head coach Hubert Davis is only in his second year but had decades of training under his predecessor Roy Williams.
Kansas – The former national champions, coached by Bill Self, have made an impressive start and boast a competitive roster. The Jayhawks haven't missed a March Madness since Self began coaching. They are expected to be seeded at least fourth.
Make Your Orlando Stay a Slam Dunk at Rosen Shingle Creek
If you're looking for a place to stay in Orlando for March Madness, look no further than Rosen Shingle Creek. We provide affordable luxury and comfortable accommodations. Our location near International Drive puts you close to Orlando's