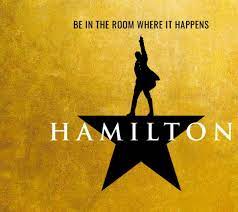 Do you want to be in the room where it happens? Then don't throw away your shot to see one of the most successful musicals of all time, Hamilton, live in Orlando this fall at the Dr. Phillips Center.
The Story of Hamilton
Hamilton chronicles Alexander Hamilton's life, legacy, and relationships during the dawn of America. The story spans his youth in the Caribbean to his death at the hands of long-time political rival Aaron Burr. The sung-through musical is notable for its use of riveting hip-hop and R&B music.
Along the way, you'll meet American historical figures like George Washington and Thomas Jefferson.
Who Tells His Story?
The name "Alexander Hamilton" has become entwined with the name of the man who popularized his story: Lin-Manuel Miranda.
It took Miranda over seven years to write the musical. He was inspired to bring Hamilton's story to the stage after picking up Ron Chernow's biography about the founding father.
Since its release, Hamilton has received numerous honors, including the 2016 Tony Award for Best Musical. The show has garnered acclaim from public figures and continues to sell out theaters across the country.
Hamilton in Orlando
Hamilton runs in the Dr. Phillips Center for the Performing Arts from Wednesday, October 26, to Sunday, November 20, 2022. The show takes place in the Walt Disney Theater.
There are 1 p.m., 2 p.m., 7 p.m., and 8 p.m. showtimes, depending on your chosen date. As Hamilton is one of the most popular shows, get your tickets as soon as possible. That way, you won't have to wait for it… to return to Orlando.
Book an Orlando Stay That Will Leave You Satisfied
Rosen Shingle Creek is close to all the action in Orlando.
This Orlando hotel is a short drive away from the Dr. Phillips Center. Our location near International Drive also puts you close to Orlando's top attractions, bars, and restaurants. Our clean, luxurious, and affordable rooms are the perfect place to stay after you see Hamilton.