Are you ready for your close-up? This spring, top filmmakers and movie buffs will flock to the Orlando area for the Florida Film Festival (FFF).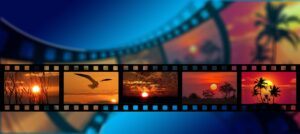 The star-fueled fun takes place from April 14 – 23, 2023. The event features over 160 film screenings, networking events, and an amazing awards ceremony. As you mix, mingle, and marvel at movies, you may even spot a celeb or two.
Here's everything you need to know about the 32nd annual Florida Film Festival.
What kinds of films can I see at the festival?
The Florida Film Festival has something for every type of cinephile, from documentary devotees to animation aficionados. While the jury is still choosing the 2023 lineup, the festival always features a mix of short and feature films in all genres. After midnight, the FFF takes a turn for the terrifying for the festival's horror series.
Previous years' lineups included:
Breaking, a thriller starring John Boyega, Michael K. Williams, and Connie Britton
River, an Australian nature documentary narrated by Willem Dafoe
The Spirit of Christmas, a 1995 short by Trey Parker and Matt Stone that set the groundwork for South Park
Cryptozoo, an animated film starring Lake Bell and Michael Cera
When We Were Bullies, an Oscar-nominated documentary
Showings of classic movies like Monty Python's Life of Brian
Many of the classic film screenings end with panel discussions or Q&As with big names in Hollywood.
In 2019, FFF celebrated the 20th anniversary of The Blair Witch Project with a showing of the film and a mixer attended by the cast and crew. Another year, audience members enjoyed Star Trek IV: The Voyage Home before asking William Shatner their questions. After a 2021 screening of Blue Velvet, filmmaker Isabella Rossellini hopped on Zoom to chat with the audience.
Where does the event take place?
The Florida Film Festival takes place in the Orlando suburbs of Maitland and Winter Park, north of the city.

Much of the action will happen at the Enzian, the area's only indie movie theater. The Maitland movie house features comfy seating and a full-service bar and grill. You can order a snack and craft beer from the comfort of your chair. Or stop by the outdoor dining area between films to sip a cocktail under the shade of stately oak trees.
Other screenings will be hosted at the Regal theater in nearby Winter Park Village.
What makes this film festival special?
The quality of films shown at the FFF makes it outshine most film festivals.
What inspires the best filmmakers to show their best material at the Florida Film Festival? Aside from it being an excuse to visit Orlando, filmmakers know that the FFF can put them on the road to stardom.
For short films to be considered for an Academy Award, they need to be screened at an Oscar-qualifying festival. Of the thousands of film festivals in the United States, fewer than 40 have this designation. And only one of these festivals takes place in the Sunshine State. Can you guess which one?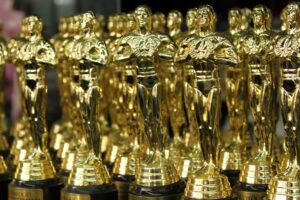 And that's not where the star power stops. While many movie stars have attended to participate in Q&As, others have just come to enjoy some great films.
Past attendees have included Glenn Close, Susan Sarandon, Christopher Walken, Steve Buscemi, Emma Stone, and Tippi Hedren.
I'm sold. How do I get tickets?
Tickets for the 2023 Florida Film Festival will go on sale on the Enzian Theater website soon.
Last year, it cost $13 to watch a single film. Attendees who wanted to watch multiple movies could purchase tickets in bulk. These ticket packages started at $60 for five films.
The FFF also has special passes for superfans. All-access passes ranged between $125 for matinee-only entry to $350 for admission to all films. If you still want more film fun, consider one of the festival's VIP passes. In 2022, these ranged between $675 and $1,500 and included admission to exclusive events like the opening night party.
Where should I stay when attending the Florida Film Festival?
Consider staying at Rosen Shingle Creek for the Florida Film Festival.
Our Orlando hotel provides luxurious accommodations a short drive away from Maitland and Winter Park. When you're not celebrating the silver screen, enjoy star treatment at our on-site restaurants, spa, pools, and golf course.
Or relax in your cozy Creek Sleeper bed while watching more great films. You can connect your smartphone to your in-room TV to stream from your favorite app.