The Dr. Phillips Center for the Performing Arts has brought world-class music, comedy, and theater to Orlando since 2014.
Whether you're looking for a night of riotous comedy or timeless orchestral music, the downtown Orlando venue has something for you in February 2023.
Here's you can see at the Dr. Phillips Center this February.
Shangela
On February 1 at 8:30 p.m., entertainer D.J. Pierce will sashay into Steinmetz Hall as his drag alter-ego, Shangela.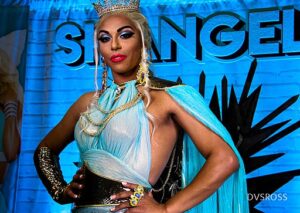 Expect a night of flashy costumes, hilarious wisecracks, and fun song-and-dance numbers.
D.J. Pierce grew up in Texas and studied public affairs at Southern Methodist University. After graduation, he worked as a backup dancer for various drag queens in Dallas. Pierce then moved to Los Angeles, where he began performing as Shangela. Shangela was a hit with LA drag fans and soon found national fame as a contestant on RuPaul's Drag Race.
In 2019, New York Magazine named Shangela as one of the "Most Powerful Drag Queens in America."
Shangela was originally scheduled to bring the "Fully Lit Tour" to Orlando on November 30, 2022. The Dr. Phillips Center will honor these tickets for the new date. If you still need your ticket, they are still for sale and start at $37.50.
If you're a Shangela superfan, consider buying a VIP ticket, which comes with premium seating and a meet-and-greet session.
The Kat & Dave Show
Celebrate the most romantic month with musical power couple David Foster and Katharine McPhee.
When the pandemic kept them from touring, the duo started The Kat & Dave Show, an Instagram series where they performed from their living room. Now, they're taking the show on the road. You can see them live in Steinmetz Hall on Friday, February 3.
David Foster grew up in Vancouver and started taking college-level music classes by the time he was 13.
As a young adult, he moved to LA to start a music career. By the 1970s, he found fame as a session musician, songwriter, and producer. Through the years, he's worked with acts like Earth, Wind and Fire, George Harrison, Beyoncé, and Michael Bublé.
In 2006, he made a guest appearance on American Idol.
It was there that he first met Katharine McPhee, who performed "I Have Nothing," which Foster had written for Whitney Houston.
McPhee placed second in the singing competition and secured a record deal. Her first, self-titled album came out in 2007 and reached No. 2 on the Billboard 200. In 2018, she made her Broadway debut as the lead in Waitress. She and David Foster married the following year.
Tickets to see The Kat & Dave Show in Orlando start at $45.
The Second City: Out of the House Party
From Friday, February 3 to Saturday, February 4, the sound of laughter will fill the air in the Alexis & Jim Pugh Theater.
Award-winning comedy troupe the Second City will take the stage for three hilarious shows. The entertainers will perform classic Second City skits and new material. And because part of the program is dedicated to improv, each show will be different.
Second City was founded in the 1950s by a group of comedians who had met at the University of Chicago.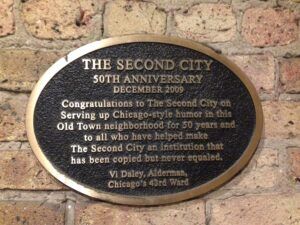 They've performed in the same Chicago theater since 1967 and, in 1973, opened a second venue in Toronto.
It was this Canadian outpost that brought the troupe fame across North America through the sketch show SCTV. The program helped launch the careers of performers like John Candy, Eugene Levy, Catherine O'Hara, and Martin Short. Meanwhile, the Chicago location helped Americans Gilda Radner, Chris Farley, Tina Fey, and Jordan Peele hone their comedic talents.
The Second City's "Out of the House Party" was originally scheduled for September 30 – October 1, 2022. Tickets for the original shows will be honored.
If you still need tickets for the show, which is recommended for fans 17+, they start at $35.
The Philadelphia Orchestra
On Friday, February 17, the Dr. Phillips Center will host the Philadelphia Orchestra as part of its Great American Orchestra series.
The esteemed orchestra will take the stage at 7:30 p.m.
German conductor Fritz Scheel founded the Philadelphia Orchestra in 1900. He served as music director until 1912 when Leopold Stokowski took over. Stokowski helped the orchestra develop a new, distinctive sound. He accomplished this Philadelphia sound by seating the orchestra in unusual configurations and encouraging them to play in unconventional ways.
Under Stokowski's leadership, they achieved many firsts in the classical music world.
In the 1920s, they became the first orchestra to make electronic recordings of their music. In 1940, they played the score to the first feature film with digital stereo sound, Fantasia. After Stokowski's departure, the firsts kept coming. They became the first orchestra to play on a major radio station, then the first on television.
As the 20th century drew to a close, they were the first orchestra to release CDs and to livestream a show.
If you want to experience the Philadelphia sound in the acoustically perfect Steinmetz Hall, tickets start at $50.
John Mellencamp
Heartland rocker John Mellencamp will take the Walt Disney Theater stage on Saturday, February 18, and Sunday, February 19.
Both nights of R.O.C.K. in the U.S.A. start at 8 p.m.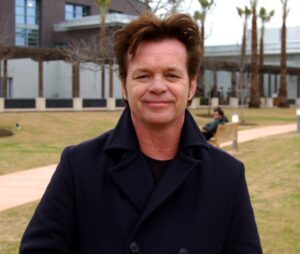 John Mellencamp grew up in Seymour, Indiana, a place he would later immortalize in the song "Small Town." After spending his teens and early 20s playing in various southern Indiana bands, he moved to New York City in hopes of securing a record contract. He landed a deal with MCA, who asked him to record using the last name "Cougar."
Johnny Cougar's first album, Chestnut Street Incident, came out in 1976.
In 1982, he had his first top 10 hit in the U.S., "Hurts So Good" from the album American Fool. The album also contained one of his most enduring songs, "Jack & Diane." The artist used his newfound success to convince his record label to let him record under his real surname.
As John Cougar Mellencamp, and later just as John Mellencamp, he continued to release hits.
Many of these songs, like "Pink Houses," "Crumblin' Down," and "Rain on the Scarecrow," discussed the struggles that working-class Americans faced. His passion for American workers led him to establish the annual Farm Aid benefit concert with Willie Nelson and Neil Young. As a result, in addition to winning a Grammy and other music awards, Mellencamp has earned multiple humanitarian honors.
Tickets to see John Mellencamp in Orlando start at $49.50. VIP packages are available and range from $249 to $399. These come with premium seating at the Dr. Phillips Center and exclusive merchandise.
Dancing with the Stars: Live!
On Monday, February 20, the cast of Dancing with the Stars (DWTS) will waltz into Steinmetz Hall. The ballroom extravaganza starts at 7:30 p.m.
DWTS premiered on ABC in 2005 and moved to Disney+ in 2022. The long-running show pairs public figures with professional dancers as they compete for the mirrorball trophy. The show's ballroom pros first toured the U.S. in 2014. Each tour features one or more celebrity guests who placed highly in a previous DWTS season.
Together, the dancers and guests perform ballroom classics like the cha-cha, foxtrot, salsa, and tango.
Previous tours' celebrity guests have included Alfonso Ribeiro, Frankie Muniz, Kel Mitchell, and Iman Shumpert.
Tickets to see the "Dancing With The Stars: Live! 2023 Tour" in Orlando start at $55.
If you want to make sure your night is a perfect 10, upgrade to a VIP package. VIP tickets cost upward of $195 and include premium seating, exclusive DWTS memorabilia, a Q&A session, and a photo op with the cast.
Chris Thile
On Saturday, February 25, head to Steinmetz Hall for folksy fun courtesy of Chris Thile. The musician will play at 3:30 and 7:30 p.m.
Chris Thile grew up in Southern California and started playing the mandolin when he was 5. A few years later, in 1989, he formed Nickel Creek with fellow child prodigies Sara and Sean Watkins. They began performing at bluegrass and folk festivals across the U.S.
The trio's commercial breakthrough came in 2000 when they released their third, self-titled album.
Nickel Creek was produced by bluegrass powerhouse Alison Krauss and reached No. 125 on the Billboard 200.
In 2007, Thile parted ways with the Watkins siblings and formed a new group, the Punch Brothers. Since then, Thile has balanced his Punch Brothers duties with solo work and occasional reunion shows with Nickel Creek. From 2016 to 2020, he hosted Live from Here, a reboot of the popular radio show A Prairie Home Companion.
When Thile takes the Dr. Phillips Center stage, he'll play songs from his latest solo album, 2021's Laysongs, plus fan-favorite Nickel Creek and Punch Brothers tunes.
Tickets to see Chris Thile in Orlando start at $46.54.
The Chicago Symphony Orchestra
The Chicago Symphony Orchestra will close out February 2023 at the Dr. Phillips Center.
They will play pieces by Beethoven, Lyadov, and Mussorgsky in Steinmetz Hall on the 28th at 7:30 p.m. The classical music concert is part of the Dr. Phillips Center's Great American Orchestra Series.
You may know the orchestra for the scores they did for Disney's Fantasia 2000 and Lincoln. But if you're well-versed in classical music, you may also know them because of Theodore Thomas. Thomas served as the music director from the orchestra's founding in 1891 until 1905. He became the first American conductor to find global fame.
Classical music fans in the U.S. and across the pond kept listening long after the Thomas era.
In 1971, when the orchestra toured Europe for the first time, they were met with fanfare across the continent.
Today, the Chicago Symphony Orchestra is considered one of the five best American orchestras. Their brass section is considered one of the best in the world. Since making their first recording in 1916, the orchestra has won 63 Grammy Awards.
Tickets to see the Chicago Symphony Orchestra play in Orlando start at $50.
Rosen Shingle Creek: Your Dr. Phillips Center Home Base
After a night of world-class entertainment at the Dr. Phillips Center, return to your spacious guestroom at Rosen Shingle Creek.
Our majestic Orlando hotel provides grand accommodations and top-notch service at a reasonable price. We're a short drive from the Dr. Phillips Center and other top Orlando attractions.