Each year, the Orange County Convention Center (OCCC) attracts over 1 million visitors. Fitness teachers, landscapers, and athletes are among those visiting the Orlando venue in August 2023.
Orange County Convention Center Events in August 2023
Here are all the events coming to the OCCC this August:
The Association for Health Care Resource & Materials Management (AHRMM) will bring their annual conference to Orlando in early August.
The AHRMM Conference is for professionals who work along the healthcare supply chain. In addition to an exhibition hall, panel discussions, and mixers, attendees have their choice of over 35 workshops. These sessions will cover topics like raw material shortages and supply chain transparency. AHRMM 2023 will also feature two inspiring keynotes.
The opening keynote is Dr. Ivan Joseph. His TEDx Talk, The Skill of Self-Confidence, has been viewed over 27 million times.
Dr. Romie Mushtaq will close the conference with a talk on mindfulness. Attendees will come away with meditative exercises they can use in the workplace.
This August, the world's top Zumba instructors will dance their way into the OCCC.
ZINCON offers 80 different sessions. Topics include injury prevention, marketing, and ways to make Zumba classes more engaging. Other sessions cover the history of various forms of music (like trap and disco) and dance (including haka and swing dancing). These unique classes also teach instructors how to blend different genres of dance and music in their classes.
Alberto "Beto" Pérez, Zumba's founder, has something special in store for attendees.
One day in the late '90s, Pérez arrived at a fitness studio to teach a class. He'd forgotten the tape he usually played. Instead, he used a Latin mixtape he had in his bag, modifying the dance steps to match the music. His improvised dance class was a big hit, so he kept teaching it. And Zumba was born.
During Beto's Mixtape LIVE Experience, Pérez will lead attendees through songs he played during that first Zumba class.
A few dancers will even be invited to dance with him on stage.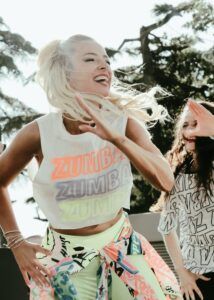 Where can you ride a pony, meet an NBA player, get your face painted, and watch wrestling in a single day? The Florida Kids & Family Expo!
The expo features over 200 exhibitors promoting kids' activities and attractions. There will also be a petting zoo, mini golf course, a bounce house, and arts and crafts. The Florida Kids & Family Expo runs from 10 a.m. – 4 p.m. on Saturday. Sunday's hours are 11 a.m. – 5 p.m.
Tickets cost $8 in advance or $15 if purchased at the Orange County Convention Center.
While digital tickets are available, Saturday attendees may want to print out their kids' tickets. Bring them to the Chick-fil-A on Universal Blvd., and you'll receive one free kids meal per child ticket.
Since its founding in 2012, the Newbreed Jiu Jitsu Foundation (NJJF) has hosted over 60 events per year.
This summer, the NJJF will roll into the OCCC for its first annual world championships.
The bracket-style competition will feature 20 tournament rings for men's, women's, and youth events. Gi and no-gi divisions are available. As the event goes on, competitors will receive real-time brackets and schedule updates on their phones.
The tournament starts at 9 a.m., and competitors must check in for their matches at least 60 minutes in advance.
Entry into the tournament costs $101.65. Spectator tickets cost $16.05.
Before walking down the aisle, walk through the halls of the OCCC for wedding inspo galore.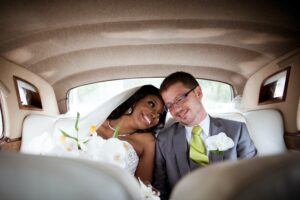 The Florida Wedding Expo will take place from 12 p.m. – 5 p.m. Over 150 vendors will be there, showcasing everything from DJ services to stationery to salon packages. As you explore, be on the lookout for free samples from some of the bakers and caterers on-site.
Next, check out the latest wedding gown, tux, and bridesmaids dress trends at one of the event's fashion shows. Giveaways will happen throughout the day. Listen out for your chance to win prizes like honeymoons, free tuxedo rentals, and jewelry.
When the time comes to take a break, stop by the cash bar and enjoy some live entertainment.
General admission to the Florida Wedding Expo costs $12.
Every August, nearly 5 acres of shrubs and trees crop up in the Orange County Convention Center.
Their purpose? To inspire the 7,000 industry professionals who attend the Landscape Show each year.
These landscapers come to network and attend plant showcases and workshops. The workshops will cover topics like eco-friendly landscaping, budgeting, and pest control. Select ones can count toward Florida landscapers' continuing education (CEU) requirements.
Over in the exhibition hall, attendees can explore new products.
The show is a great way to form relationships with plant nurseries. Staff from government agencies and universities will also be on-site to answer plant care questions.
The International Council of Shopping Centers (ICSC) is a trade association for retail real estate.
At their annual conference, ICSC members from across the Sunshine State network, make deals, and attend workshops. In previous years, workshop topics included urban revival, branding, and attracting tenants. Past speakers have included Fort Lauderdale mayor Dean Trantalis and aviator Vernice Armour.
ICSC@Florida also includes tours of properties like Pointe Orlando and Orlando's Creative Village.
Rosen Shingle Creek: Your OCCC Home Base
After a whirlwind day at the Orange County Convention Center, return to Rosen Shingle Creek. World-class dining, gorgeous views, and rest and relaxation will be waiting for you.
Our Orlando hotel is less than a mile away from the OCCC.
In your downtime, stop by our spa for a little self-care. Or tee up at Shingle Creek Golf Club with your new contacts. Looking to claim your free kids meals? We're right down the road from the Universal Chick-fil-A. Along the same stretch of Universal Blvd. is the Half Barrel Beer Project, a brewery with a cozy taproom.
And Smallcakes, a boutique bakery and ice cream shop, has something to delight everyone.