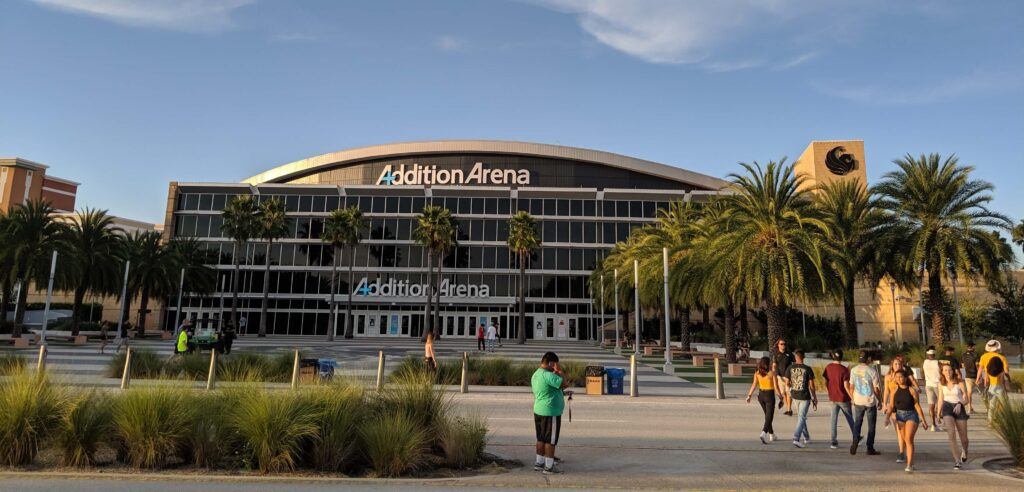 Each month, Addition Financial Arena hosts amazing live entertainment events in Orlando. Here are the talented performers you can see at the UCF campus venue in April 2023.
Addition Financial Arena April Lineup
Katt Williams: "2023 and Me Tour"
Comedy veteran Katt Williams is known for his specials on HBO and Netflix, as well as his role on the hit TV show Wild 'n Out.
Since starting his career in his hometown of Cincinnati, Williams has performed at renowned venues across the country. He's graced the stage of The Improv, The Ice House, and the Hollywood Park Casino. He served as the roastmaster for Flavor Flav's roast and won an Emmy Award for his guest-starring role in Atlanta.
Fans can expect an all-new routine during Williams' "2023 and Me Tour." The tour arrives in Orlando on Friday, April 14, 2023, at 8 p.m.
"Soul II Soul Tour" featuring KEM, Ledisi, and Musiq Soulchild
R&B legend KEM is embarking on a nationwide tour to promote his newest EP, Full Circle.
He's reuniting with Ledisi, a jazzy singer who was part of KEM's 2011 "Intimacy Tour." Ledisi has two new projects, The Wild Card and Lesidi Sings Nina, that she's excited to the stage. Musiq Soulchild, an R&B superstar with 13 Grammy nominations to his name, is set to open for KEM & Lesidi.
The "Soul II Soul Tour" stops in Orlando on Friday, April 21, 2023, at 8 p.m.
The Harlem Globetrotters "2023 World Tour"
Known as "the world's winningest team," The Harlem Globetrotters are famous for their trick basketball shots and the high-energy antics they bring to the court.
Their immersive experience promises to be an exciting matchup. While in Orlando, the team will play the Washington Generals, longtime rivals that haven't beaten the Globetrotters since 1971.
After the game, fans can meet the Globetrotters as part of the 5th Quarter fan experience. Don't miss the family-friendly match on Saturday, April 22, 2023, at 2 p.m.
Keep the Fun Going at Rosen Shingle Creek
When planning your Central Florida vacation, book a room at Rosen Shingle Creek. We provide affordable luxury and comfortable amenities. Our location near International Drive puts you close to Orlando's top attractions.