Did you know that Florida is one of the most biodiverse states in the U.S.?
It is home to 4,368 known animal species. 269 of these species are only found in the Sunshine State. On your next Orlando vacation, take some time to get to know the Florida wildlife.
Here are six of the most fascinating animals that call Central Florida home, and where you can find them.
Green Anoles
Green Anoles are little lizards with a big presence in Orlando.
While they're in a different reptile family, they are sometimes called "American chameleons." That's because they're the only lizard in the southeast U.S. that can change color.
As their name implies, they're usually bright green, but they can also turn various shades of brown to blend in with pathways and dirt.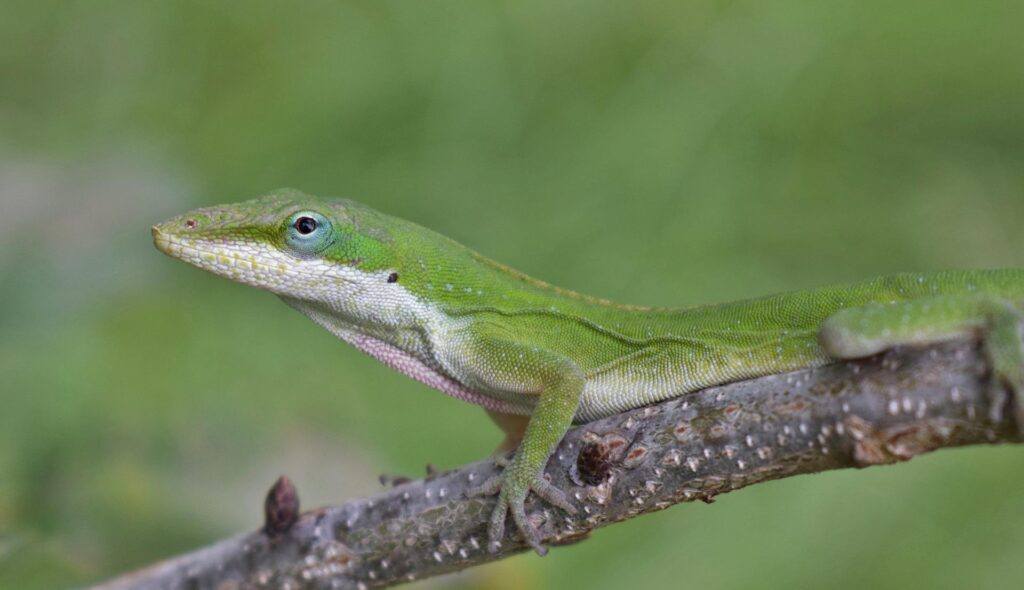 Where to Find Anoles
Everywhere! Anoles like to hang out in places with a good balance of sun and shade. They're drawn to forest clearings, but tree-lined sidewalks also do the trick. As you explore the outdoor areas of Orlando's theme parks, the Orange County Convention Center, or your hotel, have a peek at the ground.
You're likely to see a few anoles scampering around.
American Alligators
While they're often thought of as aggressive, gators generally leave humans alone unless provoked.
These kings and queens of Florida wildlife are the state reptile. They live in marshy areas across Orlando.
Gators play important roles in their habitats. For example, during droughts, alligators dig deep holes to access the groundwater. This also frees up water for other animals, who drink from or live in the "gator holes."
Should you encounter an alligator on your travels, thank it for everything it does for Florida wildlife – while following these safety tips.
Where to Find Alligators
Lake Jesup, a large lake in Orlando's northern suburbs, boasts the densest population of gators in the state. You can safely view alligators from the boardwalks at Overlook Park or explore the lake via airboat.
For a guaranteed gator encounter, consider a trip to Gatorland. The family-owned theme park opened in 1949, decades before Walt Disney World or Universal Studios Orlando.
At Gatorland, you can learn all about the species, see gators of all ages, and even zip line over them.
Sea Turtles
Sea turtles build between 40,000 and 84,000 nests along Florida's vast coastline each year.
Their back flippers are small but mighty and help them dig nests in dunes. Adult turtles do not tend to their nests, but often build decoy nests to confuse predators and protect their eggs. When the eggs hatch, baby turtles instinctively move toward the ocean, guided by the glimmer of the moon and stars on the water.
Sea turtles have faced habitat loss because of coastal development. Most species are considered endangered, but their numbers have luckily rebounded in recent years.
Of the five sea turtle species living in Florida, two (loggerheads and green turtles) are frequently seen on beaches near Orlando.
Where to Find Sea Turtles
Archie Carr National Wildlife Refuge in Melbourne is one of the most significant nesting habitats for both green and loggerhead turtles. On select nights in June and July, the refuge offers guided sea turtle walks. Reservations are required.
Can't make it to the coast? SEA LIFE Aquarium, located on Orlando's International Drive, has got you covered. The attraction is home to Ted the loggerhead and Chely the green sea turtle, both of whom were rescued by the aquarium.
West Indian Manatees
Manatees are part of the aquatic mammal order Sirenia, which got its name because sailors used to mistake the gentle giants for sirens, or mermaids.
Sirenians like manatees and dugongs are not closely related to other marine mammals. In fact, they've got more in common with elephants than dolphins or seals.
Manatees typically cruise along at a leisurely 5 mph. That's slow enough that barnacles can grow on them. But that doesn't mean they're bad swimmers — they can reach speeds of up to 19 mph and have been seen swimming upside down and doing somersaults.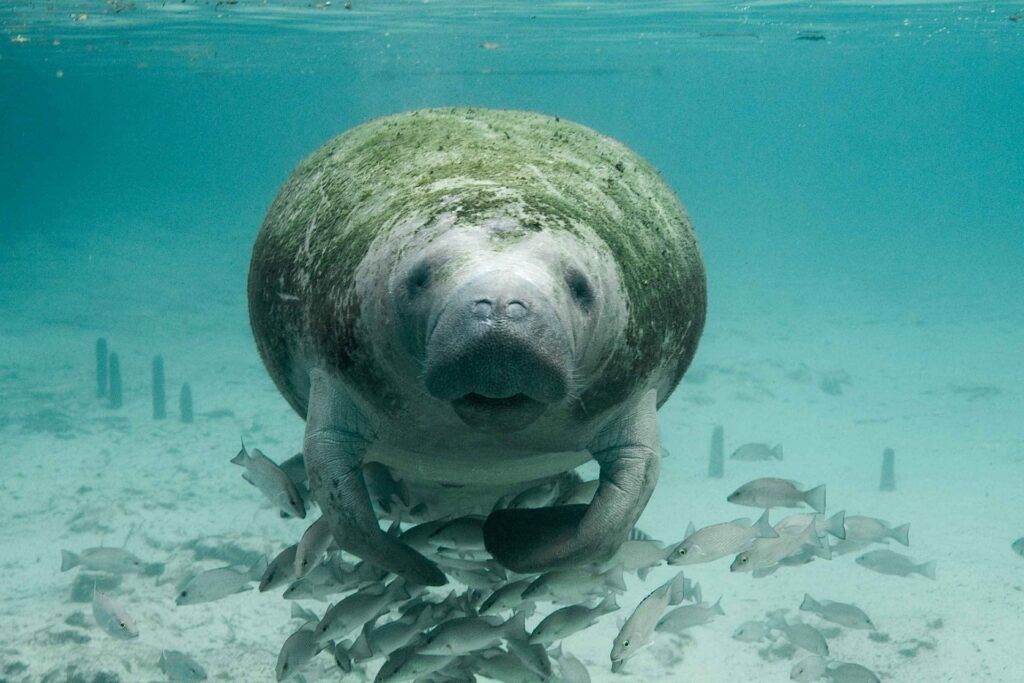 Where to Find Manatees
Manatees live in brackish water around the state. Because of their plant-based diet, manatees don't have much body fat and can't handle water colder than 68 degrees Fahrenheit. In the winter they swim out to warmer waters, often in springs or power plant outflows.
Merritt Island National Wildlife Refuge, located near Cocoa Beach, has an observation deck where manatees can be seen year-round.
Headed to Orlando in the winter? Check out Blue Spring State Park. Located an hour north of Orlando in Volusia County, the park is (literally) a cold-weather hotspot for the species.
While manatees have no natural predators, they're threatened by boat strikes and the loss of seagrass. In response to these threats, SeaWorld Orlando has a Manatee Rehabilitation Area, where park guests can meet rescued manatees and learn how to help them.
Gopher Tortoises
Gopher tortoises are the only North American tortoise to live east of the Mississippi River.
They spend 80 percent of their time underground in deep burrows that they dig in sandy soil. As with gators, gopher tortoises' digging skills also help other Florida wildlife.
The burrows not only shield tortoises from the Florida sun but also provide habitat for over 350 other species, including the Florida mouse and eastern indigo snake.
Where to Find Gopher Tortoises
Gopher tortoises live among scrubby pine forests and sandhills throughout the southeast U.S., but Florida has the largest population.
During your next Orlando vacation, pay a visit to Darwin the tortoise. He lives in Tibet-Butler Preserve, a conservation area minutes from Walt Disney World. The pristine park features a kid-friendly education center, hiking trails, and all kinds of Florida wildlife. Even better, admission to the park is free.
Roseate Spoonbill
While flamingos are often the pink bird we associate with Florida, did you know that they're more common in the Caribbean islands? In fact, we're still trying to figure out whether they're native to Florida or if, like many human residents, they took a trip here and liked it enough to stay.
Florida does have a native bird known for its pretty pink plumage — the roseate spoonbill.
Roseate spoonbills get their name from their uniquely shaped beaks, which they use to scoop prey from the water. Like flamingos, they get their distinctive coloring from snacking on crustaceans and sleep standing on one leg. Unlike flamingos, they can be seen in the wild throughout Florida, usually in mangroves or marshes.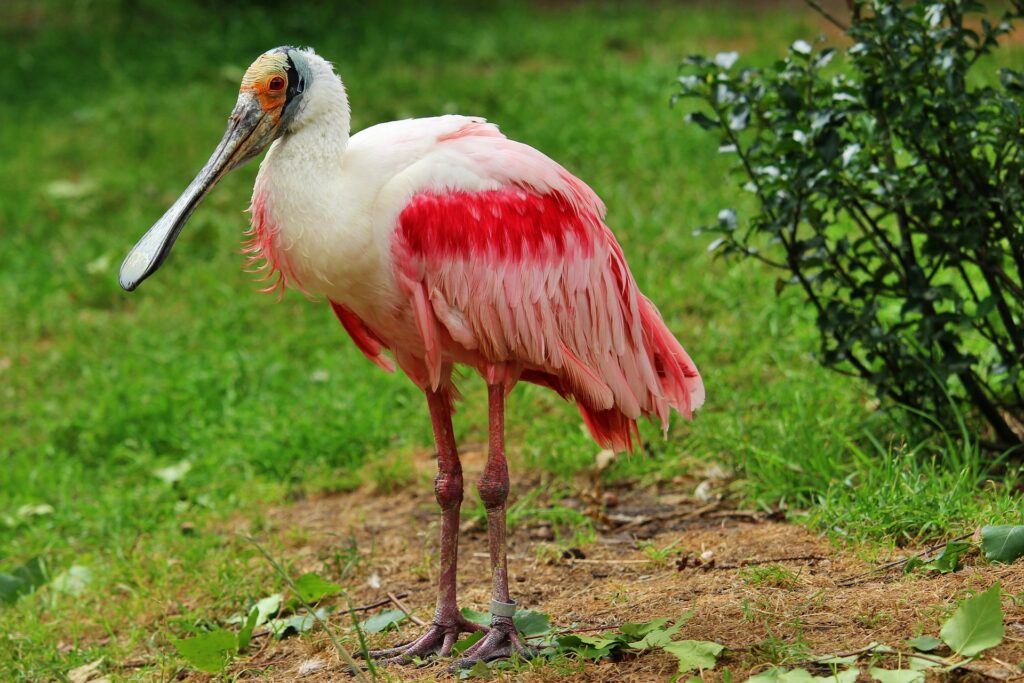 Where to Find Roseate Spoonbills
Roseate spoonbills are a fairly common sight in Orlando Wetlands Park, located between Orlando and Cocoa Beach in Christmas, Florida. If you're lucky, however, you may not even have to travel that far. The author of this blog post recently saw one soaring over Rosen Shingle Creek, its majestic pink feathers shimmering in the sun.
Rosen Shingle Creek: A Natural Fit for Florida Wildlife
What drew that roseate spoonbill to Rosen Shingle Creek? The same thing that draws in many of our guests.
The hotel sits within a 255-acre natural area that features stately oak and pine trees. Shingle Creek, the headwaters of the Everglades, runs through the property and is home to many birds and fish. As you walk along the on-site nature trail, look out for Florida wildlife, and see how many species you can identify.