Proposal season is in full swing, which means it's time to start thinking about where you're going to pop the big question.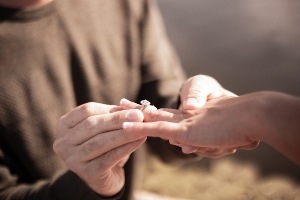 Orlando has an abundance of perfect photo opportunities, but a scenic backdrop isn't the only thing to consider when searching for the most romantic proposal spot. 
Whether your partner wants a more intimate experience or they're a fan of big spectacles, here are five of the best proposal spots in Orlando that are sure to get you a "Yes!" 
1. Harry P. Leu Gardens Proposals
If you're an Orlando local, you've probably spent a spring afternoon meandering through Harry P. Leu Gardens. It's a beautiful botanical paradise and a hometown hidden gem. 
What makes this spot special is not only the towering bamboo placed throughout, but also the beautiful white gazebo in the middle of the gardens, which makes for the perfect place to propose. 
When it comes to proposal spots, this one is highly underrated. 
2. Walt Disney World Engagements
It would be an understatement to say that many people have seized the opportunity to propose at Walt Disney World, with most of them happening right underneath Cinderella's Castle. 
However, if you're looking for a more private alternative, perhaps one where your engagement photos won't be photobombed by tourists, there are plenty of other scenic routes to take for your special moment within and around the happiest place on Earth. 
Create your own fairytale with Disney's fireworks cruise. The boat departs from various locations around the property and offers stunning views of the Magic Kingdom fireworks. Not only is it a beautiful way to make a lasting memory, but it's also personal enough for something as special as an engagement proposal. 
We can't think of a better way to celebrate happily ever after than one of the best sky spectacles you can get in Orlando.  
3. A Romantic Dinner at Cala Bella 
Nothing says, "Will You Marry Me?" like  pan-seared lasagna bolognese. As self-proclaimed foodies, we had to include this one on the list. 
It's a tale as old as time, though romantic dinner proposals don't have to be a thing of the past. If your partner is a fan of the low-key and of delicious food, this one will surely be a winner. 
At Rosen Shingle Creek's Cala Bella, you can expect dishes like grass-fed lamb, bucatini carbonara, and baked meatballs. Now that's amore. 
We suggest reserving a spot in their private dining area to go that extra mile and ensure an even more cozy experience.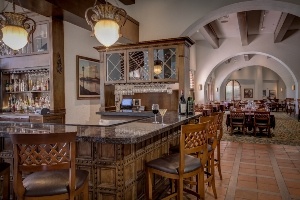 Finish off the evening by popping a bottle of champagne and the formula for the perfect engagement is complete. 
4. Lake Eola Park Proposals
Lake Eola Park sits in the heart of Downtown Orlando and offers lush greenery, tall skyscrapers, and a grand fountain right in the middle of the lake. 
The near mile-long sidewalk that circumferences the lake is an optimal location for walks, picnics, and most importantly proposals. 
If you go during sunset, the views of the orange and pink sky on the reflective water are stunning for engagement photos. 
Clapping and cheering are surely in order as this proposal location is subject to having onlookers due to the area's popularity. 
5. Somewhere Special to You and Your Loved One
The thoughtfulness of a proposal is always what matters the most. 
You're asking someone to spend the rest of their life with you, so why not do something special and unique to your relationship? 
Perhaps where you had your first date, where you first met, a place the two of you frequent, or even somewhere you created your favorite memory together. 
A proposal doesn't have to be extravagant as long as it's well thought-out and endearing. 
Tie the Knot at Rosen Shingle Creek
So, you got a yes. First, congratulations! Next step will be to decide when and where to host your stunning wedding. Rosen Shingle Creek has an array of beautiful ballrooms and venues – both indoor and outdoor – perfect for weddings. 
Browse our wedding packages and see why Shingle Creek is the perfect venue for your magical wedding.