Golf, often perceived as a traditional and timeless sport, has seen a remarkable transformation in recent years thanks to cutting-edge technology.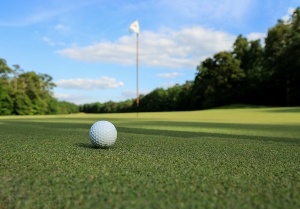 From practice simulations to smartwatch fitness trackers tailored for athletes, golfers are experiencing a new era of playability and precision on the course. Here are four ways technology is evolving the sport.  
Practice Makes Perfect
Virtual Reality has integrated its way into the industry, offering players the opportunity to practice their swings in a virtual environment. 
VR simulations provide an immersive training experience, allowing players to analyze their form, work on their swing mechanics, and even play iconic courses from around the world without leaving the comfort of their homes. 
This tech has revolutionized how professionals hone their skills and prepare for the real thing. 
Fitness Trackers on Smartwatches
Athletes have also embraced smartwatches and fitness trackers designed to meet the specific needs of athletes. Specific brands like Fitbit and Apple watches have sky-rocketed in popularity since first introduced.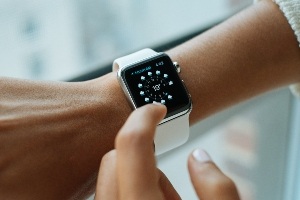 These devices not only monitor heart rate and activity levels but also provide valuable insights into a player's game.  
They track vital data — distance covered, calories burned, and swing metrics — to help optimize performance and stay in peak physical condition. 
The Emergence of the Hybrid Club
The hybrid club, initially introduced in the early 2000s, has quickly become a staple in caddy bags worldwide.  
These versatile clubs bridge the gap between irons and fairway woods, offering golfers improved versatility and consistency in their shots. 
The hybrid club has reshaped how players approach their game, especially when navigating challenging lies and distances. 
GPS Tracking Systems on the Course
Modern courses have evolved to accommodate technology as well. Many award-winning courses, such as the Shingle Creek Golf Club at Rosen Shingle Creek, have integrated GPS tracking systems into their carts. 
Players now have access to real-time data, including accurate distances to the pin and hazard locations. 
This not only speeds up play but also enhances the overall experience, allowing players to make more informed decisions and improve their scores. 
Golf in Luxury at Rosen Shingle Creek
The Shingle Creek Golf Club at Rosen Shingle Creek, which opened its doors in 2003, has been at the forefront of keeping up with state-of-the-art technology. It has received numerous awards and accolades, solidifying its reputation as a pioneer in combining tradition with innovation. 
Visitors of this course are not only provided with stunning landscapes but also with a revolutionary experience, making their rounds more enjoyable and rewarding. 
So, tee up, take your swing, and embrace the exciting world of tech-driven courses right here at Rosen Shingle Creek!